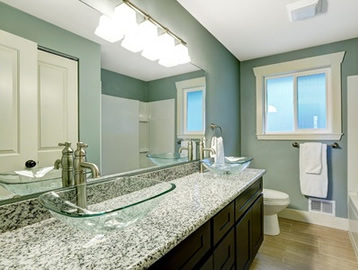 It is very true that granite is one of the most sought after stone products for home improvements in beautiful Rochester MI and surrounding areas.  What is also true is that
Extreme Granite
is the best place to provide the granite you want to update your
kitchen and bathroom counters
.  We have a reputation for being an
industry leader
where stone products are concerned and we have many satisfied customers to confirm our reputation.
When you visit our 2200 square foot showroom you'll see why Extreme Granite is the best choice for all your granite projects in your Rochester home.  We have hundreds of slabs for you to choose from, which might mean you will require some assistance.  We have just the assistance you require.  Our professional and knowledgeable design team will aid you in choosing the right quality granite you envision.
Once you have chosen the granite you want, we can do the rest.  You will experience the most seamless home improvement project ever.  You can relax knowing that:
Your extreme granite has come countries such as Italy, Brazil, and India
Installing new granite countertops in your Rochester home increases its value, which is something any homeowner can appreciate.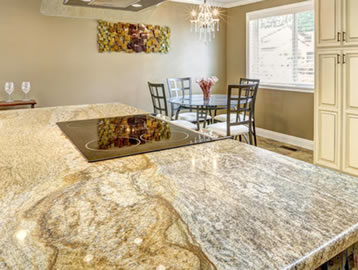 Extreme Granite will do the best fabrication of your countertops. We rely on state-of-the-art tools and technology to fabricate your stone to perfection
Installation is expertly done by professionals who will take the utmost care with your product
When we have finished your installation, you'll be another satisfied customer of Extreme Granite. You and your family will enjoy your new countertops for years to come
Contact us today for all your Rochester home's stone product solutions and begin the pleasurable process of upgrading your home with beautiful new granite.  You will also see why our reputation is sure.  Your satisfaction is our aim.