Let Us Take the Reins When it Comes to Remodeling Your Clarkston MI Kitchen. You'll Be Glad You Did.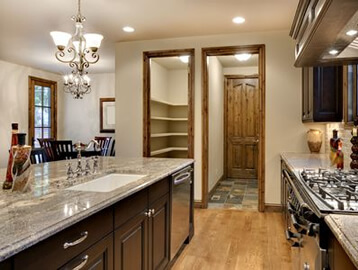 We are available for you in more than just selling a slab of stone for your Rochester home.  We have a team of designers at your disposal.  Remodeling is an exciting time and it can be daunting, especially when it comes to choosing the right kitchen counter(s) for you and your family's needs.  Never fear.  You can utilize our very talented staff of designers who are ready and eager to assist you. From beginning ideas to the final product, we'll dress up your interior space with granite, marble or quartz.
So just let your creativity shine with some help from our team.  It's possible that you may have an idea in mind, but no clue where to start. Our design services will make the process easier because you'll be working with a group of designers that know how to make a space grab your attention. Let Extreme Granite and Marble make your dream come true.  Get top notch design services to help you create an amazing space.
Make the Most of Your Kitchen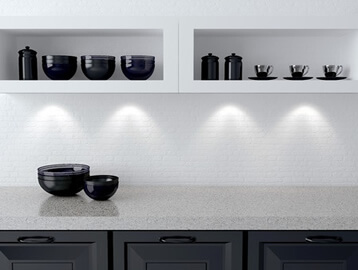 Let us help you improve that kitchen space. Whether you need to improve a small kitchen or a large kitchen space, our design experts can recommend the perfect granite, marble and even quartz elements. Let us help you give your Rochester kitchen a stunning look.
You will get the best service from beginning to the end of the project.  Your kitchen remodeling will also be a pleasant experience, stress free as our professionals will handle everything.   Not only that, but we are the only company that offers a one-week lead time, after final measurements are filed.  We pride ourselves on having the fastest lead time in the business in Michigan.  Our expert team can have your job installed in one day.  Our state-of-the-art facility utilizes the latest tools and technology to provide custom fabrication services. We accommodate any shape wall, counters and other dimensions. Our installation team is very experienced and always caters to our clients' needs. All installations are backed by our products and our company.
We will take the reins once you've chosen your slab of stone for your kitchen.  It will be a beautiful transformation as we install the stone slab you have chosen for your Rochester kitchen.
Get a Free In-Home Estimate
If you call us right now at 248.307.0832 you can schedule a free in home estimate and design consultation.  Once you do, the only other hard part for you will be choosing the stone that is right for you and your family.